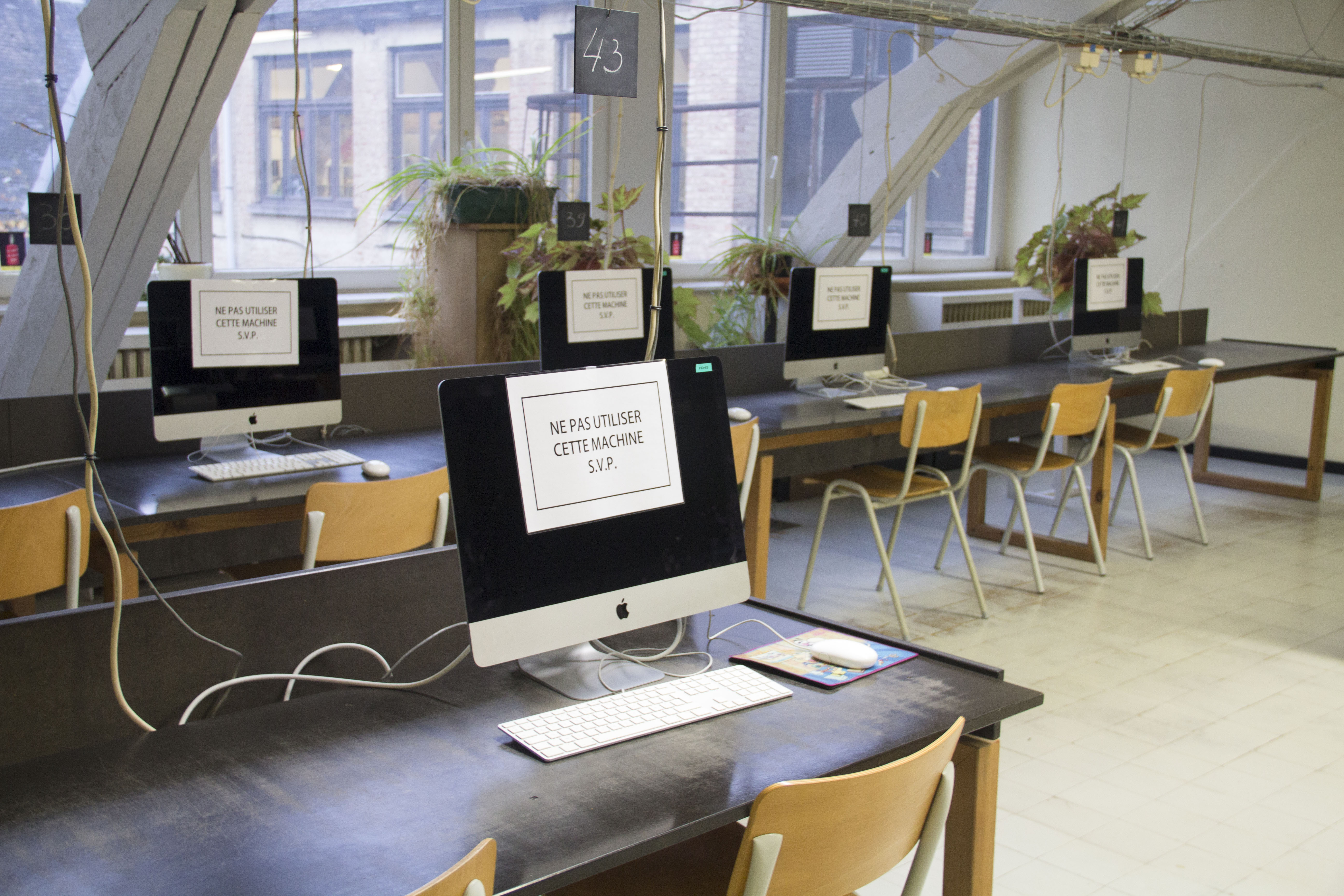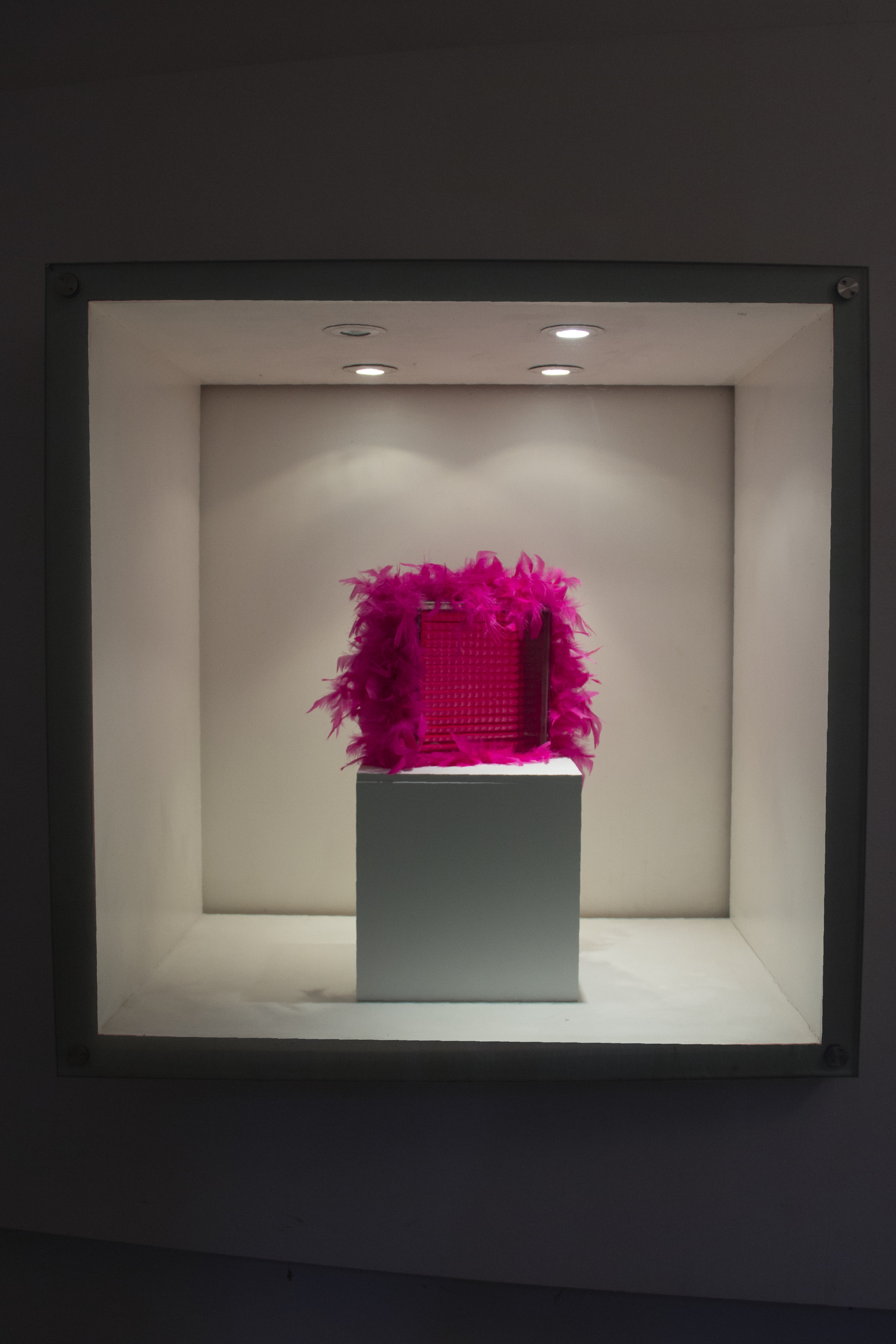 Désinscriptions, 2018
In October, I posted fake signage inside of the school, imitating those directing applying students to the school's administration, instead indicating the way out of school, to 'dis-register'.

Untitled (Tripple Baloon Arch), 2019
Made especially for La Cambre's open doors days, this ironic balloon arch aimed at playing with the school's image, both its visual identity (by reproducing its official logo) and its reputation (referring to popular eventhood and mass-advertising), in order to demystify school's prestige.

LaCambre21 (Bâtiment à vendre), 2019

Coups de cœur, 2019
Laureate students from La Cambre have the privilege of exhibiting every three years in the school gallery. At this triennial, I've infiltrated the exhibition and left a modern version of Trébuchet.

Moodboard (library), 2019

Pré-sélection, 2019
Door-curtain protecting against insects installed for school's open doors.

H.S., 2019
After school set up every new iMac inside the ICT room, I installed posters that forbid students to use the machines. Diddle® mouse pads, sitting next to the screens, were also part of the hoax.

Make sure your password is correct, 2018
To access La Cambre's Wi-Fi network, users need to enter the name, date of birth and date of death of Marcel Duchamp, as depicted on the posters put on walls. However, I decided to change the information with my own, thereby leading everyone in error.

Lost Student card, 2018
Every academic year, school's administration is in charge of printing students card. This year, I've made one especially for Marcel Duchamp, to then exhibit it at the reception desks, among the found objects.

CASO Ready-Made, 2019






Père-version, 2019

On the 5th of June, I've installed this eroticized (or perverted) banner inside Brussels' new contemporary art museum, appropriating its visual identity and signage to challenge visitors' perception.
Villa Empain/Fondation Boghosian (Brussels)
January 2019

How does the display of art physically condition visitors in art exhibitions? How to delimit forbidden areas or private spaces they shall not pass? For instance, by adding adhesive tapes. Similarly to Beyond Borders — a commercial exhibition about boundaries —, I have made the Villa Empain's displays mine, by both signing the adhesive tapes and inserting myself in the brochure.
27/9 and 13/10/19 at Société, Brussels
Mediation has become crucial in contemporary art,and especially in exhibitions showcasing minimal and conceptual art pieces. I have infiltrated this group show by inserting myself in the brochure and maps to highlight the discursive and the cartographic objects.