October 2020

A couple of weeks ago, I offered artist Leo Luccioni to be his assistant. He said OK so I'm now doing an internship with him and so far, helped him for his solo show ÉGRÉGORIEN at Everyday gallery in Antwerp. Basically, I had to fix stained glasses to their plumb structure, then clean them and remove fat with sawdust. The two pieces represented the logo from British oil company BP. While the first one is a replica of the original logo, respecting the same colors, the second, untitled PB, is a more dark and opaque version, with glasses tainted in deep dark marine blue and bordeau.




Léo Luccioni, BP, 2019-2020, Plexi glass, glass



I also gave him a hand assembling and painting 4 baroque-style speakers made of digital engraved panels of wood. The engravings were decorative and geometrical patterns from popular logos; and the speakers, during the show, played spiritual-chorus chants of brand names. I also had to paint two large doors forming the M from MacDonald's (also CNC engraved).






Léo Luccioni, Égrégorien Speaker (4), 2019-2020, Yellow pine, speaker






Léo Luccioni, ÉGRÉGORIEN, 2020, exhibition view, Everyday Gallery, Antwerp



Working with Leo made me realize that I was actually going in the same direction as him, by often referring to the sacrosanct and using Jesus Christ's figure. Although it's been a long time since I'm interested in the difference between the sacred and profane, and more recently, in 'holistic branding'1 and the appropriation of religious vocabulary/aesthetic for marketing strategies, I ended up criticizing monotheist religions... which was not my initial intention.

Probably that I've lost myself in this whole thing, by trying to assess religious connotations to every brand and by considering every form of consumption as a communion ritual. Doing it for Apple used to make sense, but not really for app-based food delivery companies, lol.

Sooo, I guess I'll leave the religious registre for a little while, although I have been making new assemblages with Apple packagings and porcelain statuettes from Galettes des Rois. Anecdotally, I received plenty of statuettes from a woman who commented on my fb post when I was looking for some. The woman told me she had so many because she works in a retirement home in Brussels where they celebrate the Christian holiday of the Epiphany, but where, for safety reasons, they remove the little statuettes from the Epiphany cake.


The Annunciation, 2020
Assemblage
9 x 17 x 3,9 cm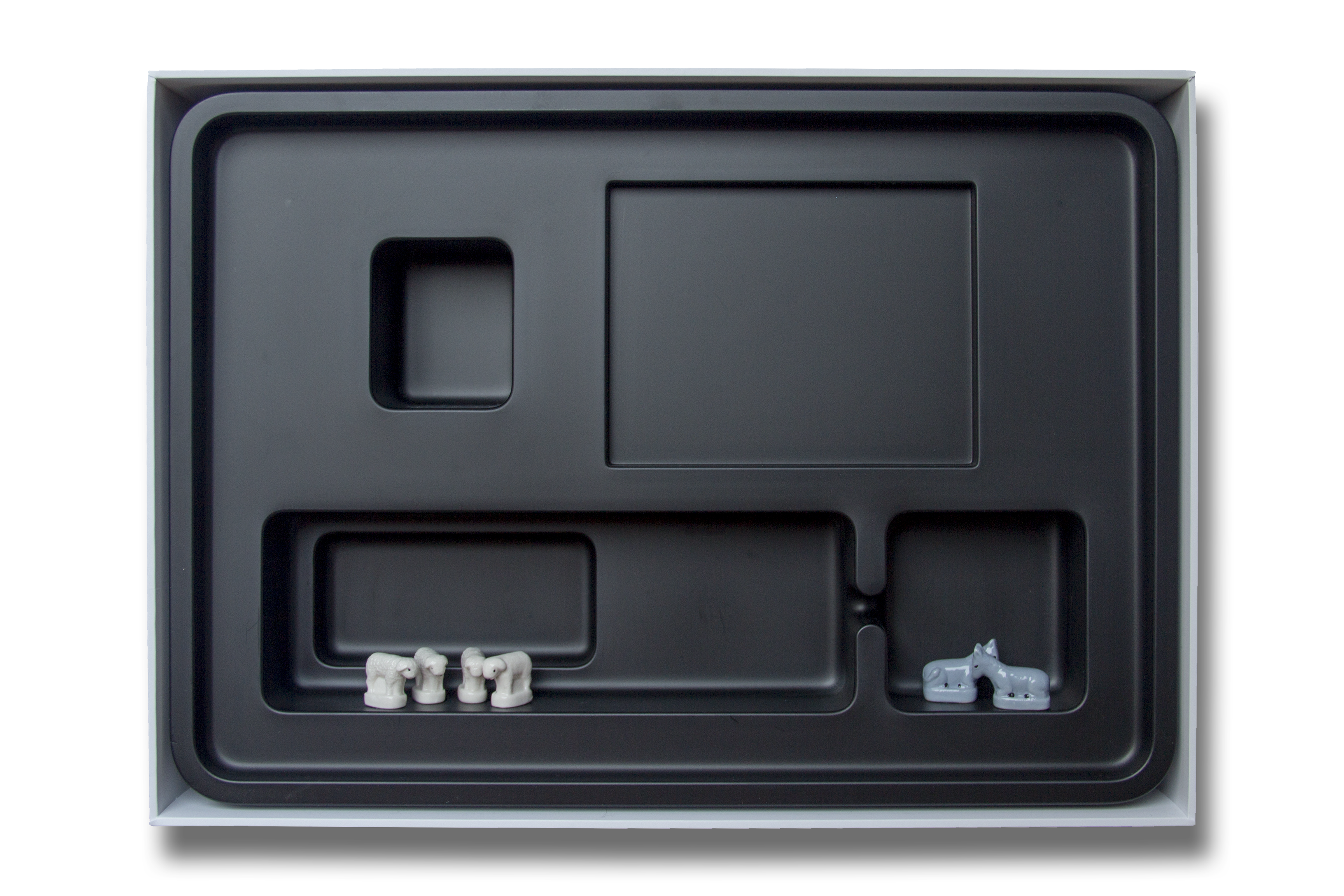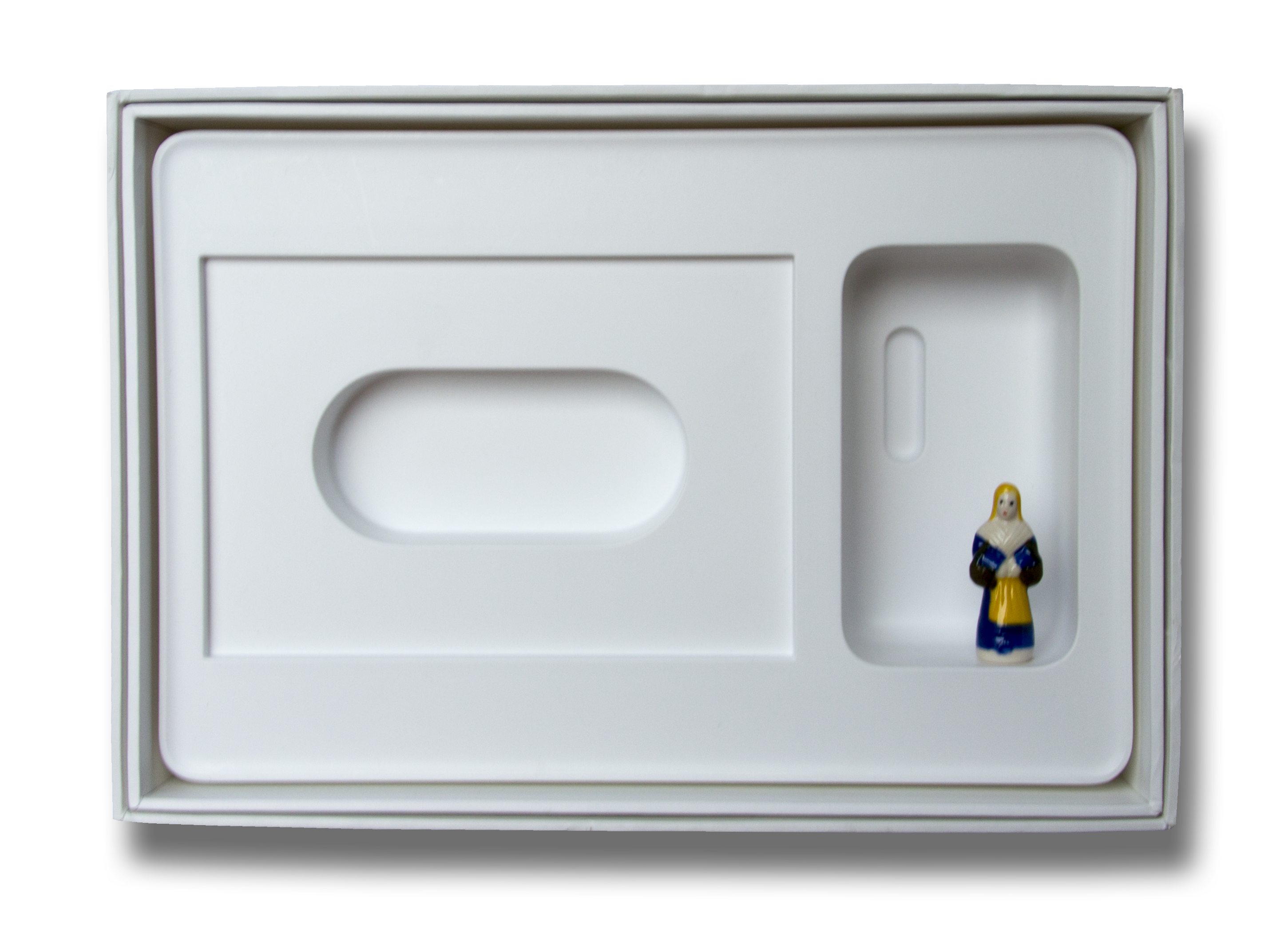 What else ?
I'm still working on the food delivery industry project and have been applying to be given access to the vitrine of Centrale For Contemporary Arts in Brussels. One of the criteria to get selected was to consider the institution's neighbourhood. As the street is full of bars and restaurants, many delivery people meet and wait together in the area. So obviously I proposed something in relation with the takeaway industry and delivery guys' working conditions. Here are some pics of the dossier I've sent.



Cover and other slides from the application dossier sent to Centrale For Contemporary Arts (Brussels)



In hindsight, I wish I had kept the first twist for Takeaway (turned into 'Takemeaway.com') instead of alluding to Islam: the drawing of a Mosque and inscription 'inchallah.be' were of bad taste in this context. By doing this, I hoped to shed light on social determinism of people with immigration background in western cities, but also to suggest the illusion of freedom and happiness that promise both religions and app-based, uberized jobs. But still, the parrallel isn't really relevant and it was clearly not the smartest nor mature way to refer to pp with immigration background. And I truly don't want to offend anyone. So, enough with blaspheming towards Islam and Catholicism, 'cause this is not my point.

I'm still thinking of an installation with branded uniforms from food delivery coursiers and their other working tools, like vehicules (scooters, motorbike, bycicle,...), smartphones, earphones, ... but also branded food packagings. I've heard and checked last year's show entitled Strike Now!!2, directed by Aram Bartholl, which took place at Panke Gallery (Berlin) and which also dealt with app-based food deivery platforms and, more generally, gig economy. The installation is very inspiring: there were dismantled and unstitched isothermal delivery bags suspended in the air like a crucifix, or lying on the ground like welcoming sofas. In the middle of the room, electric scooters were stretching a branded uniform from Foodora, like it was actually quartering a delivery person's body. Also, Strike Now!!'s program included life performance with a female coursier riding a bike inside the exhibition space, and talks from scholars who studied the whole subject.



Shots from Strike Now!!, directed by Aram Bartholl, at Panke Gallery (Berlin, 2019)


So, at some point, I thought to myself: What more could I add to this already complete synthesis and critique of this economy?'... Then I realized that, perhaps, what was missing was some testimonies from coursiers, restaurant owners, customers and white collars (like sales managers and companies' CEO's) in order to provide a documentary and sociological dimension and approach.

Thus I began interviewing coursiers in Brussels and, so far, did nine filmed interviews during which I usually ask them basic and naive questions like: How is the formation and application ? How are their relations with other coursiers ? with the customers ? with the pp working in the offices/hub/basement ? If they ever had an accident . . .



Stills from my interview with a coursier from Takeaway.com explaning me how he passed the test at Uber Eats' offices in Brussels. I'm blurring his face 'cause I didn't tell him I was recording.




From these interviews, I've learned that having a contract with Takeaway, or being Deliveroo's coursier-partner is actually not that simple, since the demand for these jobs is quite high (apparently, it takes between 6 monthes and 1 year to get employed for Takeaway. Same for Deliveroo). Also, to work as a coursier, one must have an updated and recent smartphone that can download riders' apps. I'll let you imagine how much money coursiers must spend for mobile internet, performant smarphone and vehicule. Also, a lot of them have either an electric bicycle, a scooter or a motorbike, because a simple bicycle isn't profitable. If you ride by bike, you're not fast enough for delivering the food and therefore, you don't get much deliveries because the algorithms fuck you.

Once, a Bengladeshi coursier from Uber—to whom I introduced myself to by saying I wanted to be a coursier too—told me that I should try with Deliveroo, because I have the Belgian nationality and that Deliveroo prefers to have partnerships with workers born in the same city and not with people with immigration background. Comparatively, Uber Eats and Takeaway don't discriminate coursiers, depending on their nationality.



Stills from my interview with Raul at Place Debrouckère, Brussels


As I said above, I've also started to interview restaurents' owners. I ask them since when they collaborate with app-based delivery platforms, how does it work, if they are often in contact with them. But also how is the contact with the coursiers. Usually, I present myself as a journalist student who has to write a short article about the restaurant industry in Brussels since COVID-19 (hihi).




Stills from my interview with a cooker in a pizzeria in Brussels


I've also applied to become a food delivery coursier for the company Takeaway.com. First, I had to watch a cartoon video formation and then to answer a 13 questions quizz in 2 minutes. Although the questions I was asked made me feel like I was doing a vocabulary test or a 'are you human' kinda test, to check if I'm not a bot—I failed twice. I finally succeded and had to answer another series of questions about my age, sexe, school and finally, to write a 'motivation letter'. Then I had to wait 2 weeks untill I recieved a negative answer through an automated email.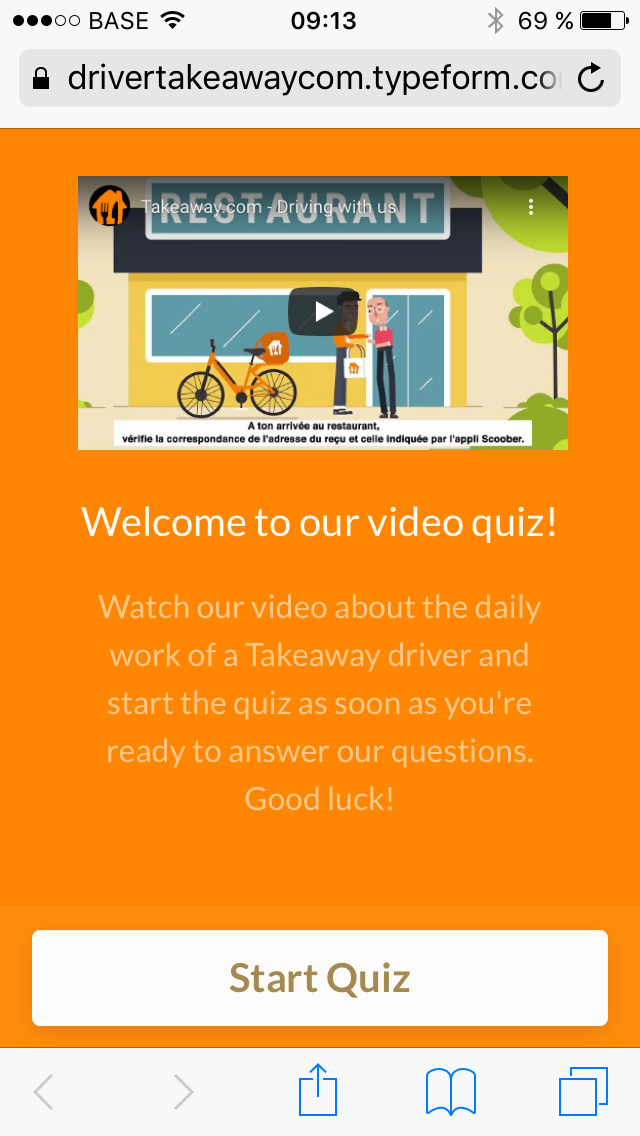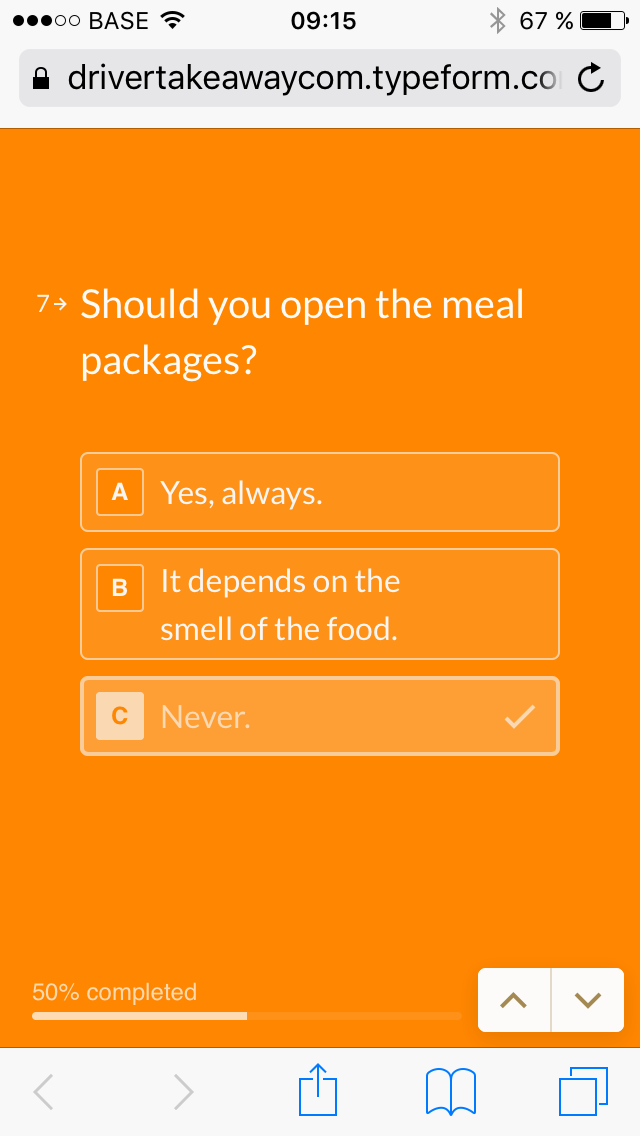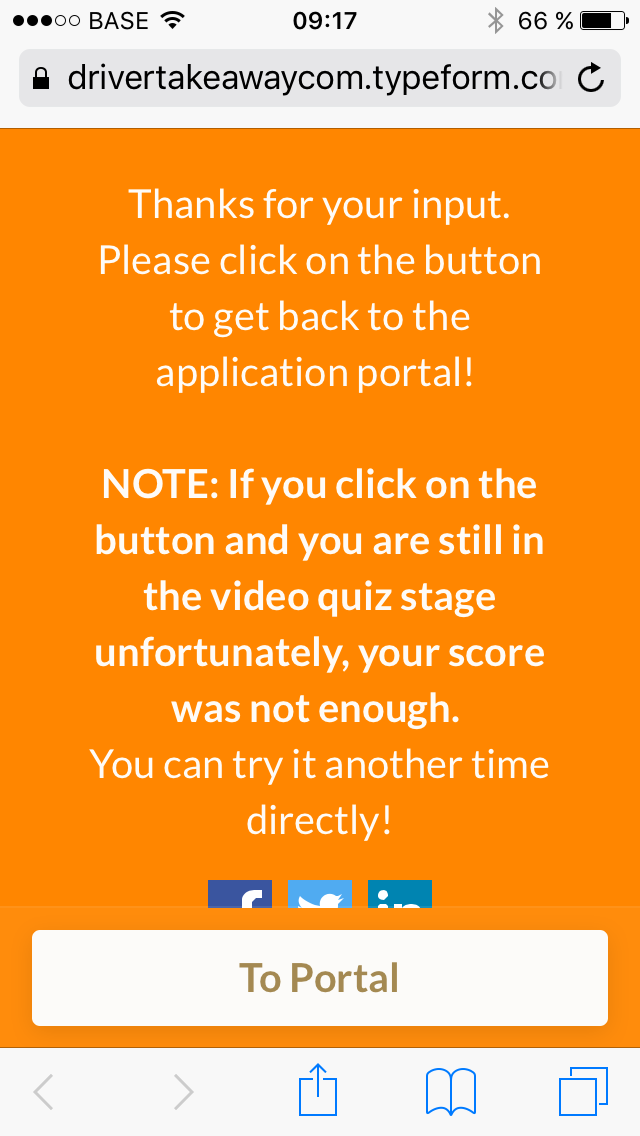 Screenprints from online formation and application to be a Takeaway.com coursier



Two days in a row, I went to Takeaway's hub in Brussels (which is nearby North Station) to interview the people working in the offices. I also said I was doing journalism studies and that I was writing something on the restauration industry in Brussels since the corona virus. I'm glad I could get an interview with the supervisor (who is about my age, LOL) and could take some pics of the place.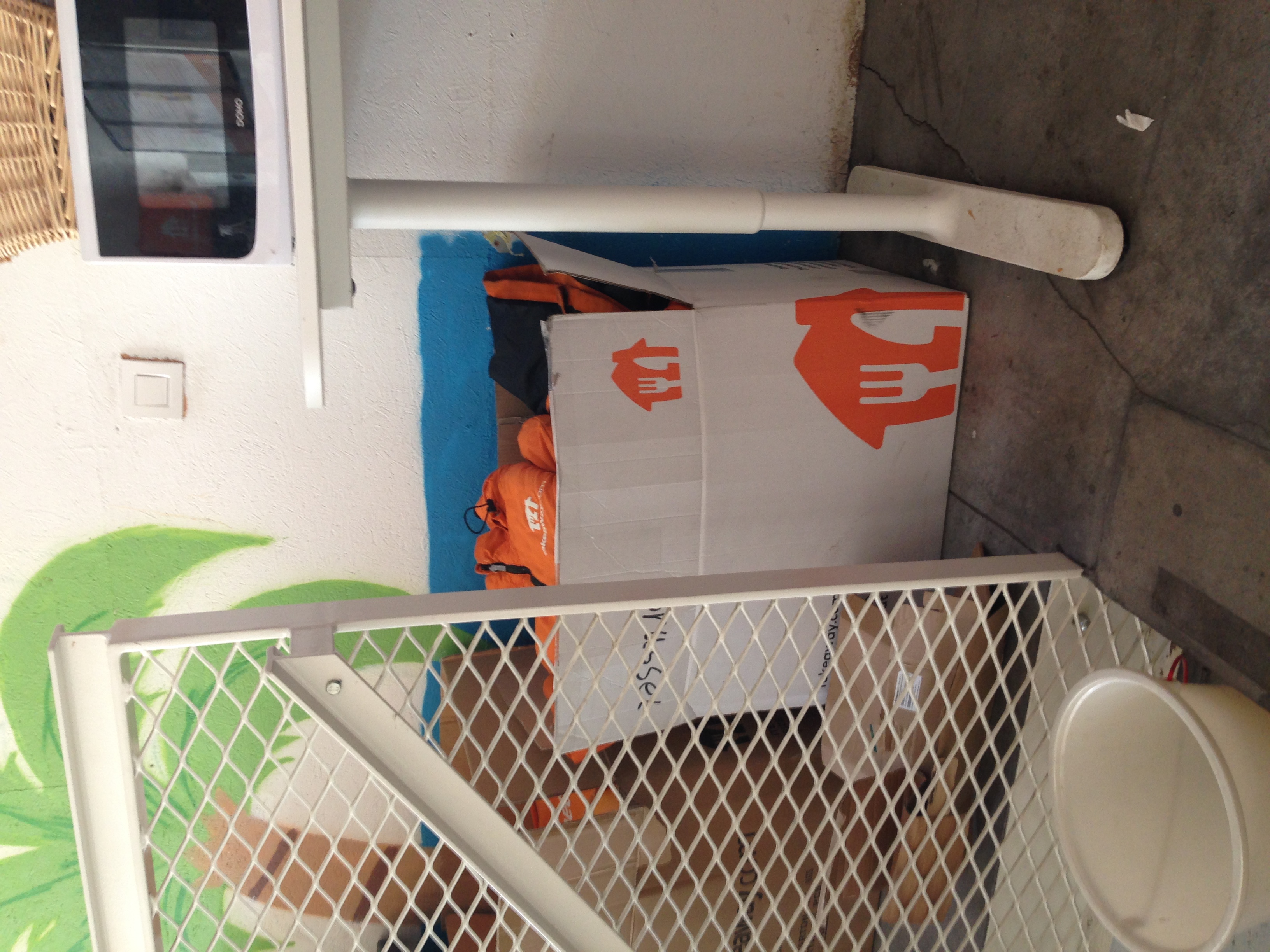 Inside Takeaway's hub in Brussels


I have to admit that I'm quite fascinated by these places, because they are the headquarters and hidden backstages of what we regularly see on a daily basis in the streets (coursiers delivering food). Both Deliveroo, Takeaway and Uber Eats have a headquarter and offices in each city they operate in. These places are inspiring and challenging to infiltrate.

On YouTube, Takeaway.com has been posting some promotional videos with interviews of riders and coordinators/supervisors. ANd one can have a glimpse of what the Berlin's hub looks like. Here are some stills of Delivery Talks: meet Niels.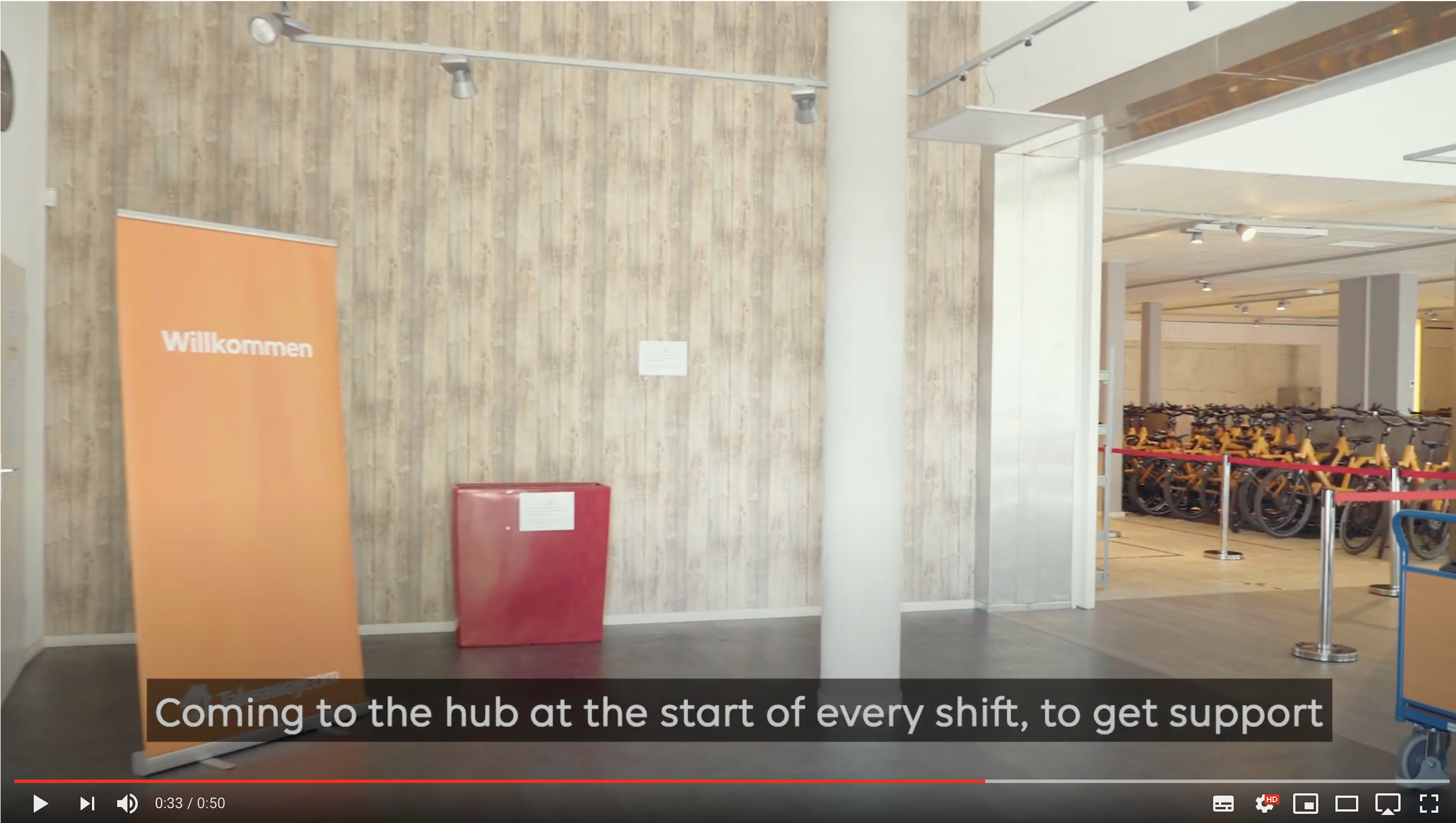 Link of the vid: https://www.youtube.com/watch?v=rw8i-GUZsE8

And then, there was this shot, with a white collars' meeting inside an office. Inspiring for an art installation, isn't it ? This could be the perfect scenography to showcase the twisted uniforms.


Stills from Delivery talks: meet Harley and Tereza, Hub Coordinators in Berlin
https://www.youtube.com/watch?v=qxrbpjSuqws

About three times this month, I've seen young people wearing Uber Eats branded jacket and distributing flyers nearby university campuses in Brussels, to promote Uber Eats and offer free 15€ on customers' first order.
Young woman distributing Uber Eats flyers in front of University Campus in Brussels (ULB)


I talked to the two youngsters who were distributing the flyers and who, actually, weren't delivery people but just on punctual jobs that they had received from mobile app called "Opizy". I also learned that this campaign is supposed to last from September until December (giving me time to think about something and hijack it. I still wonder what to write on the flyer: if I comment it with annotations that deconstruct and analyse visual communication strategies or if I focus more on delivery people themselves, for instance by revealing their working conditions and the fact they earn 4,95€ per delivery) ... idk yet. This is what the flyer looks like:










Flyers from Uber Eats promotional campaign in Brussels





This is how Oppizy presents itselfs through its official website:

"FLYERS: A NEW WAY TO ACQUIRE CUSTOMERS

Oppizi is the world's leading Flyer Distribution company. We provide a new avenue to grow your business and acquire customers. Businesses have used street flyer and leaflet distribution for years, but measuring success is difficult and it's hard to know if flyers are actually reaching potential customers. Our unique tracking methodology ensures you're getting the best results from your flyer campaign. We use proprietary technology to track your campaign and optimise results, so flyers are consistently handed out in the best performing locations. Our friendly ambassadors communicate with enthusiasm and deliver your message to potential customers effectively. We've delivered strong results for leading Australian and International businesses like Uber, Hello Fresh, THE ICONIC and many others. We operate flyer advertising campaigns across all major metro cities in Australia, France, the United Kingdom, New Zealand and the United States of America."





1. See chapter 7 of Brand Senses, from M. Lindstrom Martin, Free Press, 2005.
2.

https://arambartholl.com/strike-now/

I highly recommend you to read the exhibition brochure if you're interested in app-based food delivery industry and gig economy.